A general photo of Kalkara Creek
Kalkara Creek
This creek is mainly used for berthing smaller yachts in the marina and the delivering of water, electricity at the berthplace and collective shower and washing areas and toilets

.
App info: In our app you will find the location, address, opening hours and admission / entrance fee of this spot. If you use the app, you will find additional information and news about this spot on this page.
SS MARGIT also known as MV Odile, is a steamdriven Italian passenger ship built in 1912, with a length of 105 m (244,5 ft), a width of 13,7 m (44,6 ft) and weight of 3496 ton.
The ship sunk on the 19th April 1941 after a bombardment by the German luftwaffe,. The fire spread quickly, moved to portside and sunk. It rests now at a depth of 22 metres ( 72 ft ) at the bottom of the harbour.
Two years after the ship sank the two masts and the chimney were removed so there are no obstacles for the shipping.
Additional Online information
The SS Margit had a few name changes and owners:

1917 MUSTAPHA II

1933 Rebuilt as Cargo ship and renamed DJEBEL-ANTAR

1937 HELENDRA

1938 ALICE

1938 MARGIT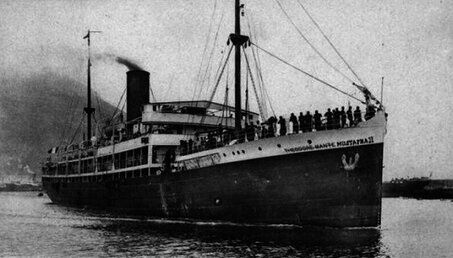 Photo below: the sunken "SS Margrit". The chimney and masts were later removed.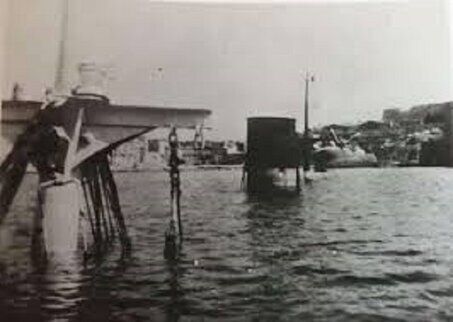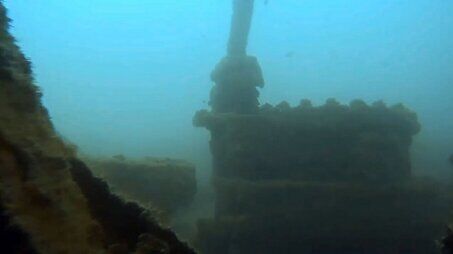 The free app
Down load our app. This is the best, ultimate and most comprehensive app you can get of Malta.
We provide so much information that three apps has been created, Valletta, Mdina, island Malta and Gozo. You will see in this series more than 350 places of interest and discover the many historical secrets of the country Malta. In the Valletta app is also included it neighboring Floriana and is also useful if you are taking a cruise through the Grand Harbor of Valletta and the Marsamxett Harbor. This Valletta app is also great when you enter the grand harbor via a cruise ship!
This series is also convenient whether you are walking, driving a car, or using the hop-on and hop-off bus trip, boat trip, etc.

his app provides you with general information about the sights, Malta's beauty, secrets, history and culture, its architecture, fortifications, etcetera and specific information as: what took place here?; When was it built and by whom?; What are the functions of all these buildings?
The app describes also religious subjects, museums, parks, places of interest, public toilets and much more useful information. Interesting texts set up by local experts and additional informative photos make this app distinctive.
This app answers many questions and shows in an easy to navigate way where the sights are located. A great landmap and citymap made specifically for you, is a great tool. You can immediately see where you are and where the sights are.
Everything in the app is easy to operate, without any knowledge and suitable for young and old.

This app is free while you normally would pay for a guided tour, you may enjoy navigating through Malta on your own terms.
This app is constantly maintained about: attractions which are closed due to renovation, changed entrance fees or opening times, etc. This maintenance costs a lot of money. However, it has been decided not to include annoying advertisements. The app has no hidden costs.
Through the app you will also find: visit malta walks, visit malta in march, areas in malta, beach resorts in malta, best hotel in malta, best place to stay in malta, best place to stay in malta for couples, cruise malta, cruise port malta, holiday malta, hotels in malta, information on malta, interesting places in malta, living on malta, malta beautiful, malta for tourists, malta place, malta places to see, malta points of interest, malta resort, malta sights to see, malta sights, malta sites of interest, malta to visit, malta top 10 places to visit, malta top attractions, malta top beaches, malta top destinations, malta top sights, malta tour, malta tourist guide, malta travel guide, malta traveling, malta trip, malta vacation, malta visit, malta visiting places, malta visitors guide, malta walking, nicest places in malta, on the beach malta, place to stay in malt a, place to visit in malta, tour of malta, visit malta in march, App about Malta. Malta Free app and much more.