Courtyard Fort St Elmo - War Museum
Fort St Elmo and War Museum
In the thirteenth century, a watchtower and lighthouse stood at the tip of the peninsula of Sciberras. At their arrival in 1530, the Knights of Malta found this tower already in ruins. In 1551, the Ottoman corsair Dragut sailed into the Marxamxetto Harbour (the harbour of Sliema) without meeting any resistance. The Ottomans made a fruitless three-day attempt to besiege Mdina.
App info: In our app you will find the location, address, opening hours and admission / entrance fee of this spot. If you use the app, you will find additional information and news about this spot on this page.
The Knights of the Order chased them away. The Ottoman fleet sailed to Gozo and conquered it. Nearly all men, women and children of Gozo's 6,000 population were carried off in slavery. After this incident it was decided that the existing watchtower at the harbour entrance should be controlled by means of a solid fortress.
The first stone of Fort St Elmo (or St Erasmus, patron-saint of seafarers) was laid on the 14th January 1552. The design of the fort is of a four-pointed star. A moot isolates it from the mainland, and a separate cavalier at the seaside. It was intended as a platform of cannons, not to contain a garrison or to withstand a siege. The main aim was to prevent an enemy fleet to enter the harbour and to disembark. Sieges in those days were carried out with land-based cannons, as the ship cannons were not sufficiently developed for that purpose yet.
The construction of Fort St Elmo was just finished before the Great Siege of 1565. It played a crucial role and slowed down the progress of the Ottomans by a month. When fort St Elmo was finally conquered, to the detriment of many Ottoman casualties, all the remaining Knights of the Order and its soldiers were killed. At present, Fort St Elmo is splendidly restored and houses the War Museum.
Additional Online information
Look for ticket information, opening time
s and days
, entra
nce fee or donation and location in our
free app
or on our
opening and entrance information page
.
Restored St. Elmo, with Breakwater in the background.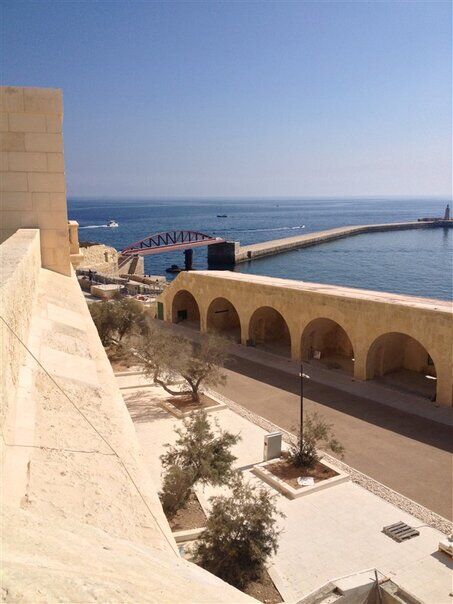 The fort houses
also
the War museum, with a lot of explanation about WWII.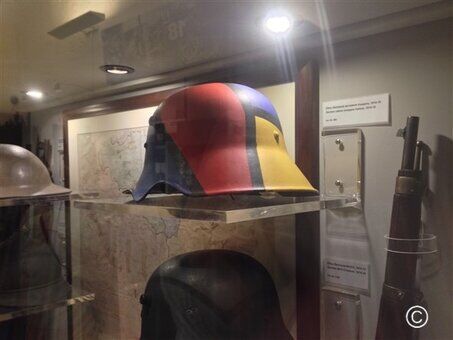 You will be informed with the help of audiovisual techniques,
showcases, etc
.
St. Elmo seen from the see.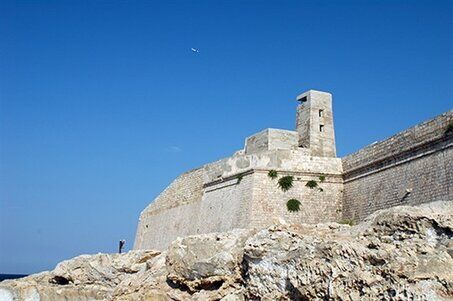 St. Elmo seen from the Grand Harbor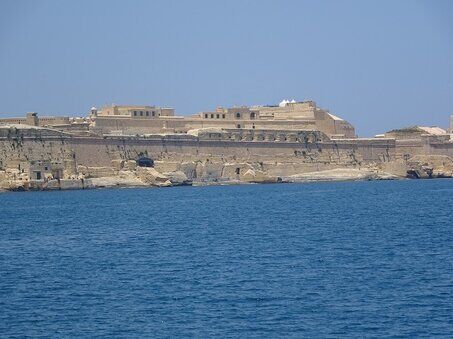 Film location From the Midnight Express in Fort St. Elmo (not yet
renovate
).
Film from
American
1978, by director Alan Parker (who won two Oscars with this film).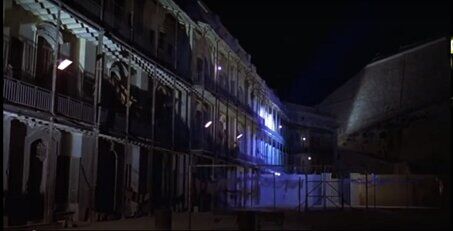 The free app
Down load our app. This is the best, ultimate and most comprehensive app you can get of Malta.
Fort St Elmo
- Find tourist and Holidays information about Rabat in our Map app and discover interesting sights. Find all things to do and places of interest in your tour.
We provide so much information that two apps has been created, Valletta - Mdina and island Malta - Gozo. You will see in this series more than 350 places of interest and discover the many historical secrets of the country Malta. In the Valletta - Mdina app is also included it neighboring Floriana en Rabat and is also useful if you are taking a cruise through the Grand Harbour of Valletta and the Marsamxett Harbour. This Valletta app is also great when you enter the grand harbor via a cruise ship!
This series is also convenient whether you are walking, driving a car, or using the hop-on and hop-off bus trip, boat trip, etc.

his app provides you with general information about the sights, Malta's beauty, secrets, history and culture, its architecture, fortifications, etcetera and specific information as: what took place here?; When was it built and by whom?; What are the functions of all these buildings?
The app describes also religious subjects, museums, parks, places of interest, public toilets and much more useful information. Interesting texts set up by local experts and additional informative photos make this app distinctive.
This app answers many questions and shows in an easy to navigate way where the sights are located. A great landmap and citymap made specifically for you, is a great tool. You can immediately see where you are and where the sights are.
Everything in the app is easy to operate, without any knowledge and suitable for young and old.

This app is free while you normally would pay for a guided tour, you may enjoy navigating through Malta on your own terms.
This app is constantly maintained about: attractions which are closed due to renovation, changed entrance fees or opening times, etc. This maintenance costs a lot of money. However, it has been decided not to include annoying advertisements. The app has no hidden costs.
If you are visiting Valletta and you want to walk there and see the most interesting sights, our free app is a perfect tool. You will immediately find out what there is to do in Valletta. At a glance you see the most interesting places, so that you can determine your own walk. With the app you have a clear map and you know where you are during your own Waking tour.